September 26-October 2, 2021

Banned Books Week is an annual event celebrating the freedom to read. Banned Books Week was launched in 1982 in response to a sudden surge in the number of challenges to books in schools, bookstores and libraries. Banned Books Weeks draws attention to the harms of censorship.
The American Library Association's Office for Intellectual Freedom compiles a list of challenged books from across the country each year. Many classics have appeared on the list of banned and challenged books over the years including The Great Gatsby by F. Scott Fitzgerald for foul language; The Catcher in the Rye by JD Salinger for being obscene and anti-white; 1984 by George Orwell for being pro-communist and The Lord of the Rings by J.R.R Tolkien for being satanic. In 2015, 86 books on that year's list were challenged because of their diverse content including featuring people of color, members of the LGBTQ+ community and people with disabilities.
In 2020, 273 titles were challenged. The Top 10 Challenged Books of 2020 are: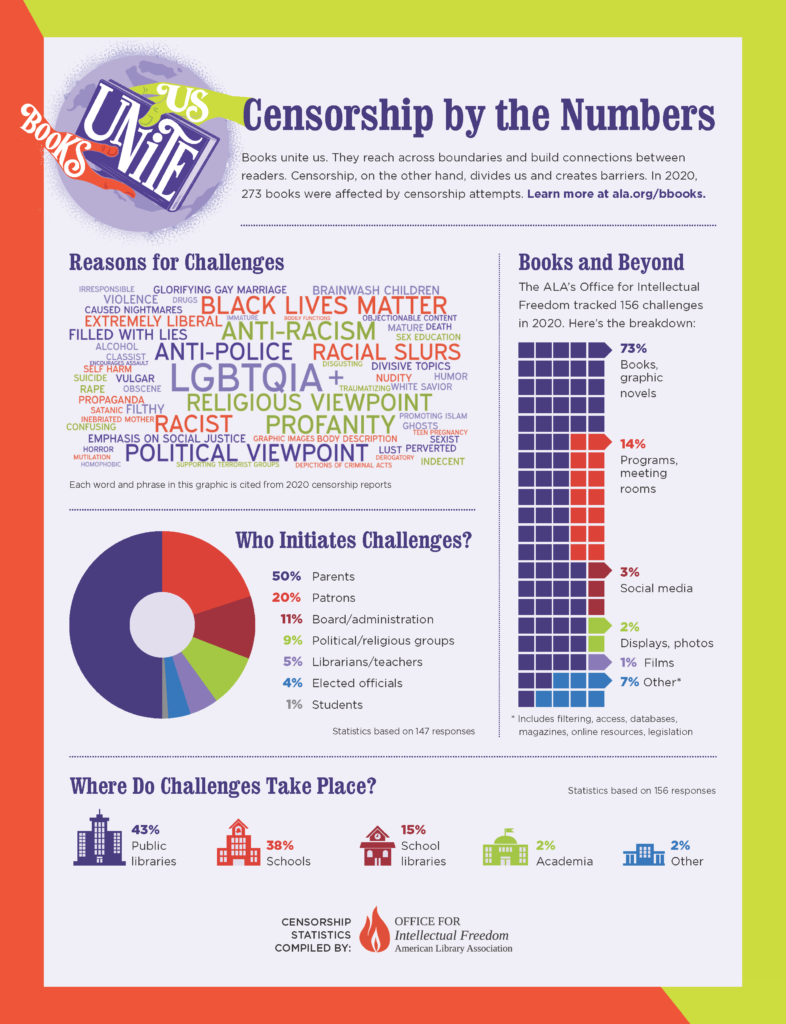 To learn more about Banned Books Week visit https://www.ala.org/advocacy/bbooks/banned