Crafting With Kids: Pine Cone Spiders
June 23, 2016
Miss Melanie did a wonderful story time this week all about nature. She talked about what we see when we go outside, even what we see in our backyard. The craft she did with her story time group was stuff that you can find in your backyard, pine cones. They made pine cone spiders, and this craft is very easy to recreate at home!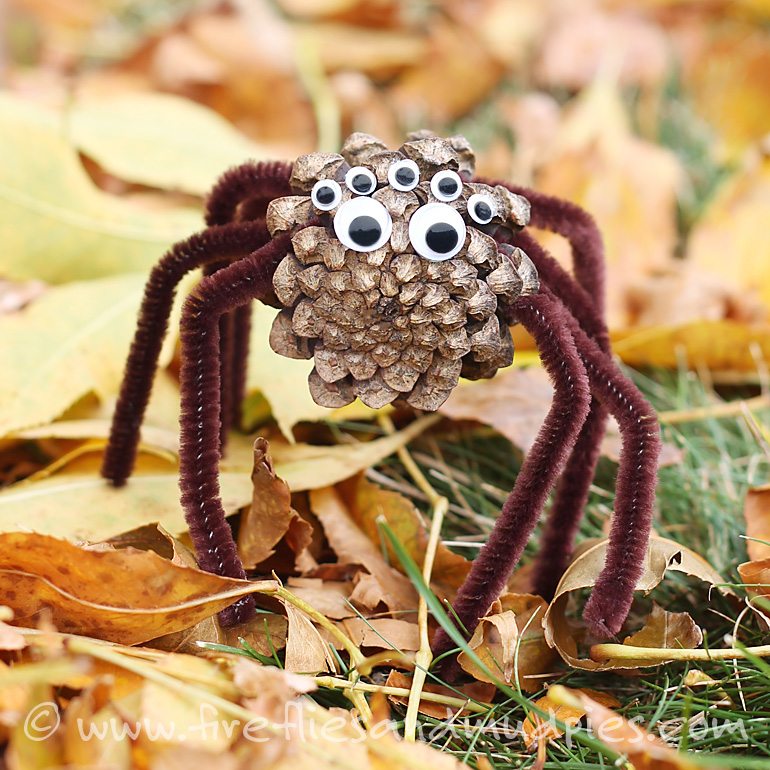 All you will need is a pine cone, pipe cleaners, googly eyes, and glue.
The directions are all easy:
1. Wrap 4 full-length pipe cleaners around the pine cone to make a total of 8 legs. Shape the pipe cleaners into spider legs, adjusting the length with scissors if necessary.
2. Attach the wiggly eyes with glue to the bottom of the pine cone. We used images of real spiders as inspiration and learned that most species of spiders have 8 eyes!
3. Play and enjoy! If you want to have more fun, you can make a spider's web out of yarn!
« Back to Family Zone